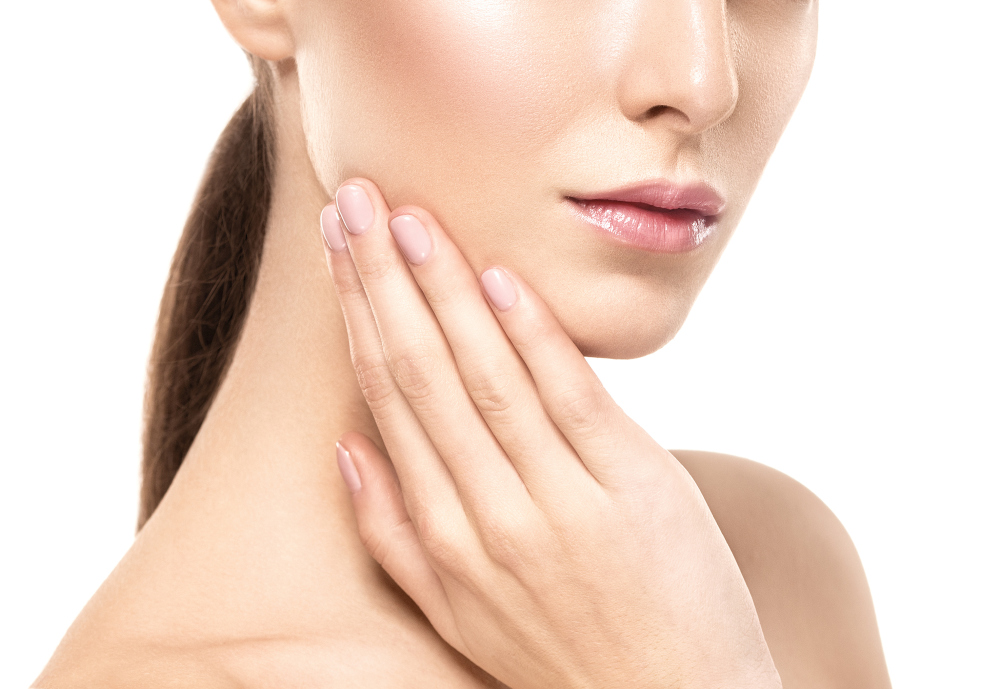 aspireMD Glow Medical Peel is a gentle exfoliation that removes the dry, dead and damaged skin layers of the face while simultaneously stimulating the production of collagen.
The Glow Peel is a medium depth chemical peel applied by a trained member of the aspireMD skin care team. This treatment contains key therapeutic ingredients to improve your complexion, giving it a healthy radiance that you'll be able to see instantly. The Glow Peel stimulates natural cell turnover, encouraging the dead, dull, damaged, layer of skin cells to shed. Pigmented areas begin to lift and collagen and elastin production is encouraged – resulting in smoother, firmer skin and a more even tone with a beautiful glow!
During your first visit, you will meet with Dr. Jane Burk-Vassallo and a member of the aspireMD skin health care team for a complimentary consultation. After reviewing your medical history, Dr. Burk-Vassallo will assess your current concerns, applying her 20+ year professional expertise to your care. A detailed conversation and assessment will help formulate your diagnosis. Dr. Jane will develop the best treatment approach for you.
Dr. Jane believes knowledge is empowering, and she will fully explain each recommendation to that end. When all of your questions are answered, Dr. Jane Burk-Vassallo will work with you to create your treatment plan which encompasses your personal objectives and desired outcomes.
The aspireMD skin care team will take great care of you from start to finish on your journey to be your own beautiful. Let us aspire you!
After your initial consultation, when all your questions have been answered and you are comfortable with the treatment plan, your informed consent will be obtained. Expect to have your photograph taken to record your baseline image and celebrate your improvement. Your photographs will be kept in your file with the same strict confidentiality as the rest of your medical records.
Your skin will be thoroughly, and relaxingly cleansed. The aspire Glow Medical Peel will be applied to your skin and left on for 1-2 minutes. You may experience a tingling sensation during the process. Your aspireMD skincare professional will determine how many passes you require according to your skin's reaction. The finishing touches of your aspireMD Glow Peel include a hydrating mask and a cosmetically elegant sunscreen.
You may resume your normal daily activities immediately.
Some people experience pinkness or redness directly after the treatment. This will subside quickly.
You will notice a gradual peel occur over the next few days as your softer, fresh skin is revealed.
You will be given the option of colour matching your skin to our Oxygenetix™ Therapeutic Foundation line to conceal any redness experienced. With no downtime, you will then be ready to confidently get back in stride with your day.
You can extend the longevity of your treatment using medically advanced daily skincare as your daily maintenance regime. The aspireMD team will advise you regarding our best recommendations.
Your treatment plan will be customized according to your concerns and skin condition. Typically a program consists of 4-6 treatments, spaced 2-4 weeks apart.
For best results, Dr. Jane recommends a series of treatments. To support you on your path towards luminous skin, if you purchase a package of six Glow Peel treatments (or a combination of any Exfoliation program treatments) you will receive one physician grade skin care product free (equal or lesser value to a peel treatment)!
Proof Behind the Promise
---
Before + After
What They're Saying
My skin has developed a much more even and dewy complexion since I started the aspireMD Glow Medical Peels. I receive compliments every day on how radiant my skin is!